We are a private kindergarten and nursery for children from 1.5 to 6 years with a capacity of 15 children for the area of Prague 5 – Smíchov and the immediate vicinity. Since 2010, we have been providing childcare with a rich program focused on the individuality of children.
In a playful and entertaining way, we participate together with the family in the development of the child's personality.
Domeček School is located in the center of Prague 5, at Viktora Hugo 11. Convenient position near metro line B, station Anděl guarantees that the kindergarten in the center of Prague 5 Smíchov suits parents who commute to work by public transport but also by car, so we like to use the slogan "Kindergarten and nursery for Prague 5 and surroundings"
When working with children, we use thematically focused program blocks with many activities. We lead children to independence, a healthy lifestyle, cooperation and friendship with other children. We support the development of their creative abilities and imagination and the non-violent integration of children into the team.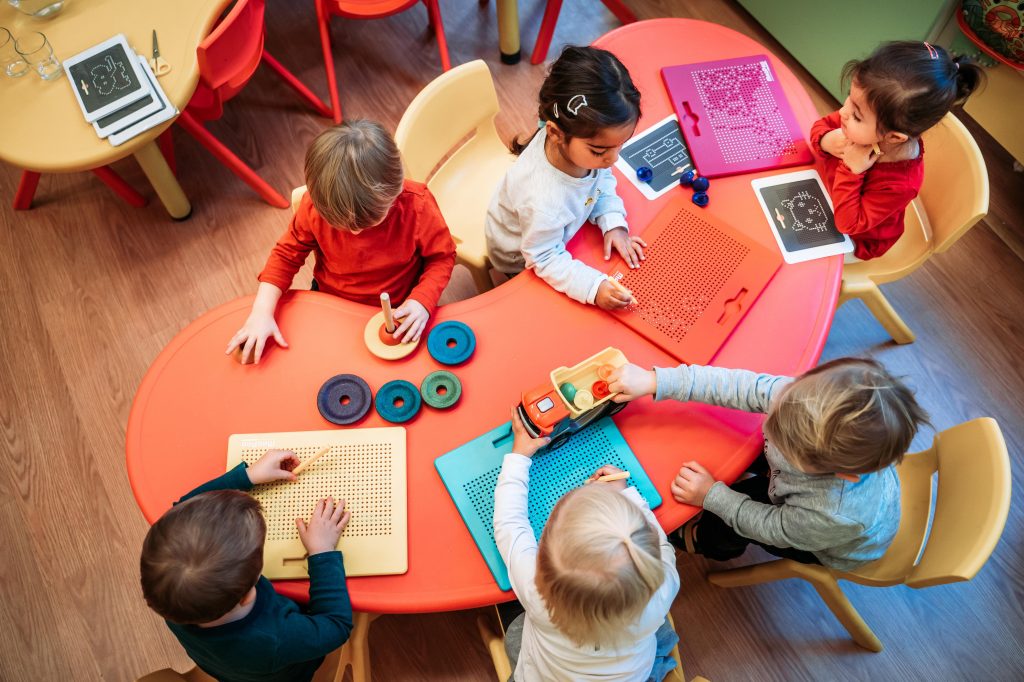 We love the school very much, mainly thanks to the helpful approach of the teachers and the principal. I also praise the frequent organization of various activities for children (dog visits, African drums, salt cave, etc.) and I also appreciate the insertion of photos from these events on FB. I recommend the school where I can. Thank you
Daughter attended Domeček kindergarten from the age of 2 and we were all extremely satisfied. The staff was and is great, although it should be taken as working with people and it always takes time. The headmistress is great, and when she senses that something is not working, she solves the situation immediately. The daughter learned a lot of things there and the adaptation in the "big" kindergarten went without any problems.
My son attended school for about 1.5 years and I definitely recommend it. Nice staff, great deal, good price and most importantly a happy child.
The kindergarten in Kyje made us very happy and even more nice staff …. Our Kája liked going there. Great just like that !!!
The house in Kyje is a pleasant little school in a family house. The premises are quite sufficient for the number of children, the large garden is a clear plus. Thanks to the very quiet location, children can go for walks without worrying about their health. The staff is very helpful with a beautiful relationship with children. Our pet is especially sensitive to that :-). And I really like the director's actions. Nothing is a problem, everything has a solution that is oriented to the needs of children and their parents. We are completely satisfied!