We are a private kindergarten and nursery for children from 1.5 to 6 years with a capacity of 15 children for the Viktora Hugo 11 branch, Prague 5. Since 2010, we have been providing childcare with a rich program focused on the individuality of children.
In a playful and entertaining way, we participate together with the family in the development of the child's personality.
Domeček School is located in the center of Prague 5, at the address of Viktor Hugo no. 11. Convenient position near metro line B, station Anděl guarantees that the kindergarten in the center of Prague 5 Smíchov suits parents who commute by public transport or by car, so we like to use the slogan "Kindergarten and nursery for Prague 5 and surroundings"
When working with children, we use thematically focused program blocks with many activities. We lead children to independence, a healthy lifestyle, cooperation and friendship with other children. We support the development of their creative abilities and imagination and the non-violent integration of children into the team.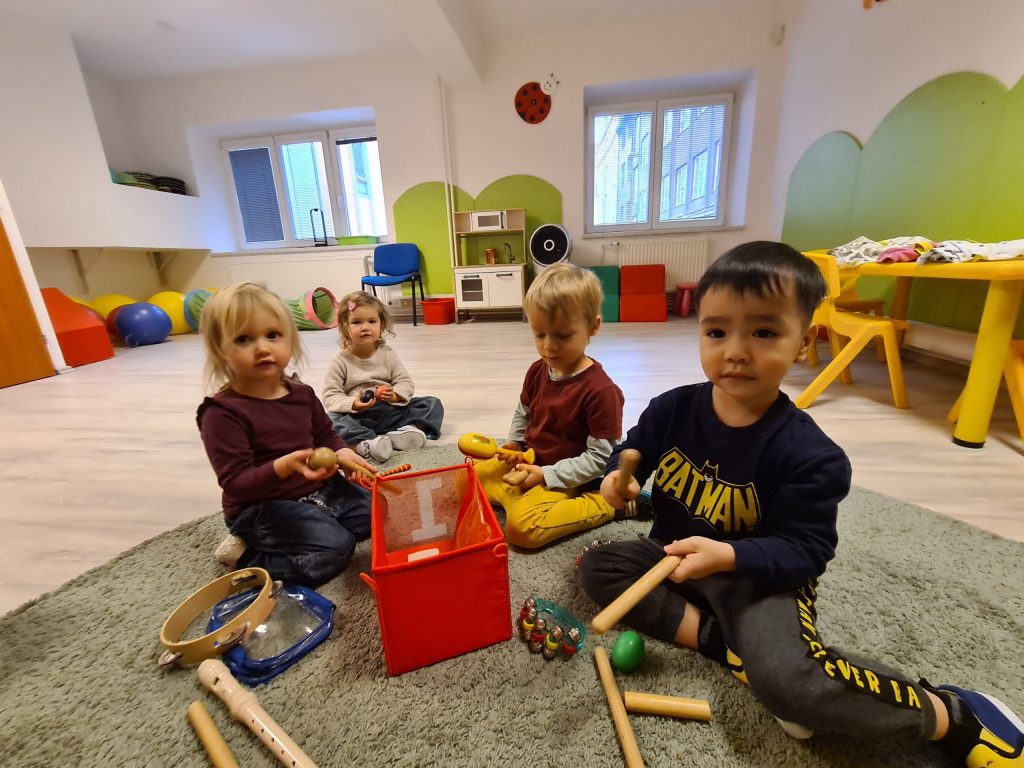 Our kindergarten Domeček provides a quiet, friendly, helpful and empathetic environment. Not only because we have a family house with our own garden but also because the general relaxed atmosphere created by our "aunts", who have a lot of both pedagogical and practical experience in raising their own children and know how to react in various situations, to you breathes at each visit. Our staff and teachers are carefully selected for our kindergarten. They must not only show pedagogical erudition and experience, but they must also be kind and patient, endowed with the art of listening to the child.
We uphold the following principles of access to children, parents and the educational process:
very individual adaptation of the child (to the new environment of the school, to the group of children and to the aunts, as to the new adults in his life)
gradually building a sense of security and confidence that is crucial for a child at this age
respectful environment, built together with children
we provide feedback to parents about their child's progress on an individual basis
we apply a comprehensively supporting educational program according to the requirements of the FEP (Frame Educational Programm) PV
our teachers are not only qualified, but mainly empathetic, kind and loving
we focus on the development of self-care and hygiene
from an educational point of view, we mediate the world around us in the form of play, music, art, dance and exercise
in the kindergarten we focus on the all-round development of the child and learning by experience, in the form of activities: (ceramics, cultural events, visits to the salt cave, English)
we teach children respectful communication, positive conflict resolution and consideration
we support children in independence and lead them to find solutions to their difficulties and problems